Evergreen East cultivates mountain biking opportunities for Eastern Washington riders of all skill levels by creating and maintaining sustainable trails, partnering with landowners to protect access, developing better riders through classes, and actively engaging the local biking community.
We believe that mountain biking has the power to unleash joy; that all journeys are better on singletrack. That today will be good whether it's sunny, windy, rainy, or snowy, as long as we get to ride our bike. The fulfillment found from conquering the climb, finding the flow of a trail, or landing a drop is what keeps us coming back.
We strive to create and maintain sustainable trail networks throughout Spokane and surrounding areas. Evergreen aims to achieve trail nirvana by helping reduce conflicts among differing trail user groups, partnering with landowners to protect access, being there when issues arise and taking prompt action to correct them, and actively engaging the local biking community & businesses.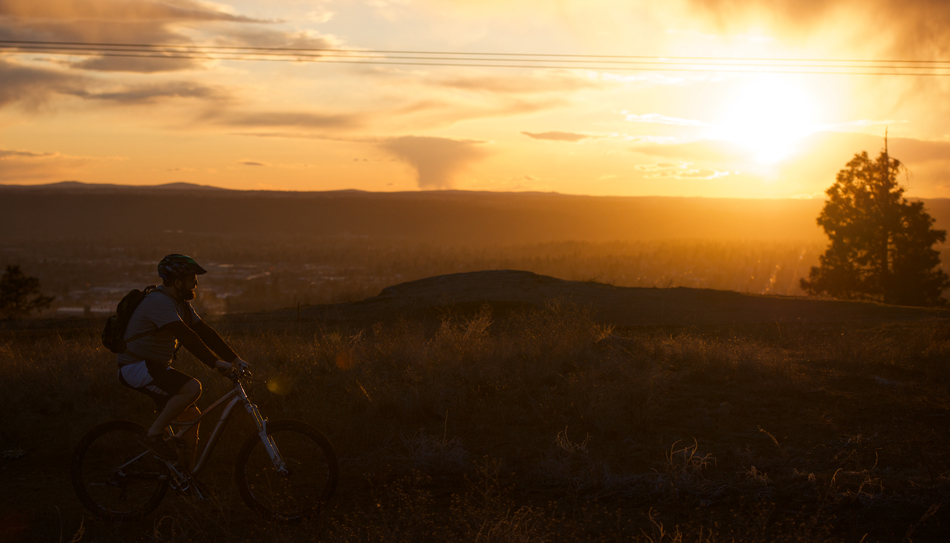 We're stewarding the trail networks at Camp Sekani/ Beacon Hill, partnering with WA State to further develop an impressive group of trails at Mt. Spokane, and adding support to areas like the South Hill Bluff, Iller Creek, and Riverside State Park.
We also constantly work with landowners to bring new trails into existence and protect access to trails we already have.  Our efforts truly make Spokane a better place to ride and live.
Our team of Board Members, Instructors, and Volunteers were enthusiastically brought together by our passion for mountain biking — many have been biking for years while others just started. We certainly couldn't do things alone, which is why we're super thankful Spokane is home to an active group of volunteers invested in the trails they love. Last year over 3,000 hours were contributed by Evergreen East members and volunteers. Consider donating today to help Spokane become even more of a destination location for the mountain bike community.

Evergreen East is a 501 (c)3 nonprofit, a chapter of Evergreen Mountain Bike Alliance (EMBA). Founded in 2010 on the ashes of the former Fat Tire Trail Riders Club, our chapter status allows us to focus on what is important to Eastern Washington, with the support and power of the Statewide EMBA behind us.