2017 Classes and Dates Coming Soon! 
Email classes[@]evergreeneast.org for questions.
Click Here To Register Online For All Classes
Evergreen East's mountain bike skills classes are designed to make you a better rider — whether you're brand new or have been mountain biking for years. Our certified instructors are dedicated to helping you have fun, ride confidently, and overcome obstacles while advancing to the next level of riding.
Our classes offer a low student-to-instructor ratio for personalized feedback and instruction. Each skill is carefully demonstrated and broken down before progressing onto practice and drills. We incorporate trail riding throughout the class so you can try out your new skills as the class progresses. We hope to see you in one of our skills classes this year.
We teach Mountain Bike Technique classes all season long. We offer weekend, weeknight and women's only programs. We also teach Freeride Classes at Silver Mountain Bike Park, and will be offering kid's programs too. Classes are located at Camp Sekani unless otherwise noted. Check below to find out more about each class or email us at classes[@]evergreeneast.org.
We offer special pricing for members. Not a member of Evergreen East? You can join via Evergreen Mountain Bike Alliance. Be sure to select "Eastern Washington" as your chapter. Join Evergreen East here
Mountain Bike Techniques/Mountain Bike Techniques for Women
In the Mountain Bike Techniques class, we teach you everything you need to know to be confident on the trail and have tons of fun. New and experienced riders alike can benefit from a focus on fundamental bike handling. We start with proper balance and efficient body positioning, developing a solid understanding of ranges of motion over the bike and how to apply them. Those skills and movement patterns are blended to create a variety of techniques for braking, climbing, descending, and tight turns. In the second portion of this class we build off of that foundation, adding more cornering skills, developing line selection, a variety of wheel lifts, navigating climbing and descending switchbacks, and roll-downs. Finally, we will work on negotiating trail obstacles using all of those techniques.
Each skill is discussed, demonstrated and then practiced with the instructors. Throughout the class, we'll take to the trail for real-world practice of the skill.
This class is offered as a two-part (two session) 3.5 hour class, or  a full day session,for ages 14 and up.
Cost: Members $100/ Non Members $135
Coed and Women's classes are available. The women's classes are for ladies only, with all female coaches for a super fun, supportive experience.
Introduction to Freeride Skills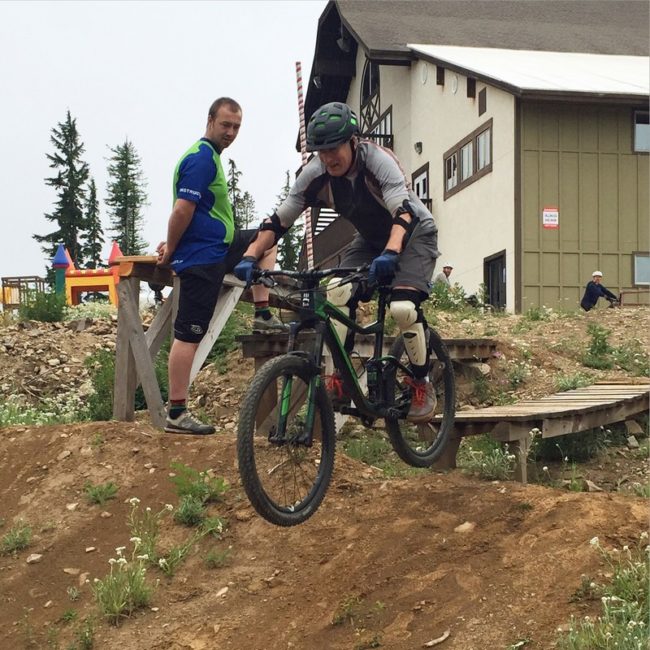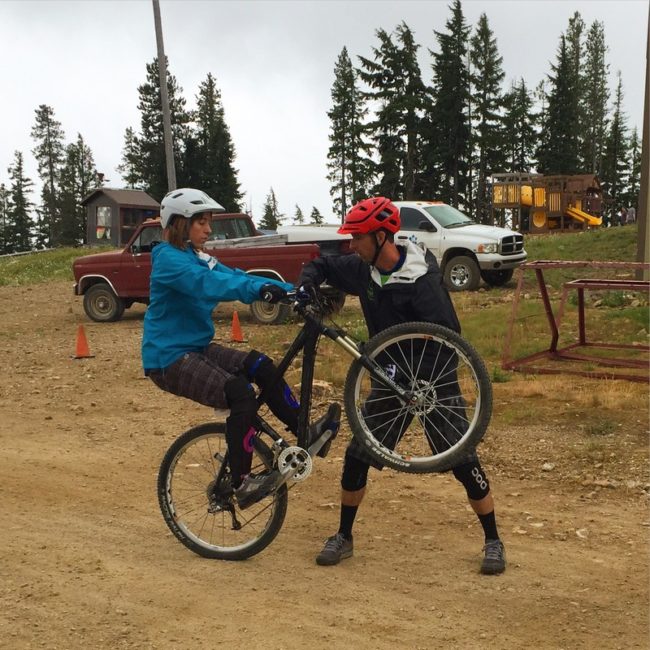 Attack the trails and get some air as you take the plunge into freeriding. Dial in your trail skills with a variety of wheel lifts, advanced cornering, jumping techniques, and drops. Requires completion of Mountain Bike Techniques or instructor approval. Bonus: This class will be held at Silver Mountain Bike Park, Kellogg, ID. Lift ticket is included in class price.
Cost: Members $120/ Non-Members $155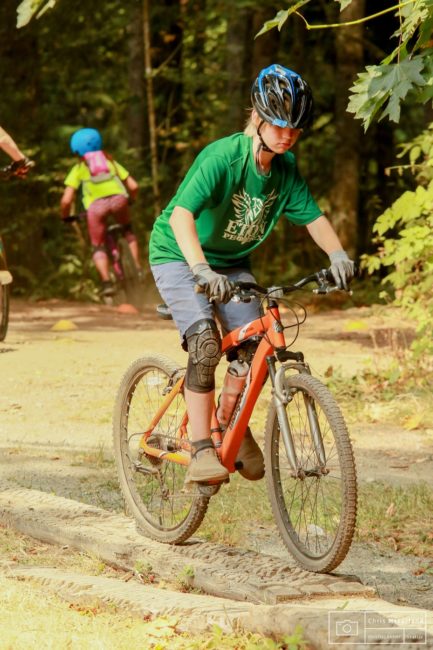 Kid's Classes
Sept. 11, 2016
Register Here
Evergreen's MTB Techniques for Kids provides youth the chance to join the fun on mountain bikes! Kids will learn the basics of safely riding their mountain bikes, while learning the technical skills to help them progress out on the trails. Learn how to climb and safely go down hills while rolling over small logs and roots, and riding through twisty trails. This class will help kids with balance while learning the basic rules of mountain biking to keep them safe.
Ages 8-13
Our certified instructors will ensure your kid gains confidence and skills to join you in family trail fun.