We're busy planning the upcoming season and already have a few dates confirmed. Check back soon for more mountain bike skills classes.
Evergreen East's mountain bike skills classes are designed to make you a better rider — whether you're brand new or have been mountain biking for years. Our certified instructors are dedicated to helping you have fun, ride confidently, and overcome obstacles while advancing to the next level of riding.
Our classes offer a low student-to-instructor ratio for personalized feedback and instruction. Each skill is carefully demonstrated and broken down before progressing onto practice and drills. And at the end of the day you can apply all your newly learned skills during a trail ride. We hope to see you in one of our skills classes this year!
Evergreen East provides Fundamental, Intermediate, and Freeride skills classes for Evergreen Members 14-and-up. In addition, we offer a Fundamental Women class lead by female instructors. Classes are located at Camp Sekani unless otherwise noted. Check below to find out more about each class or email us at classes[@]evergreeneast.org.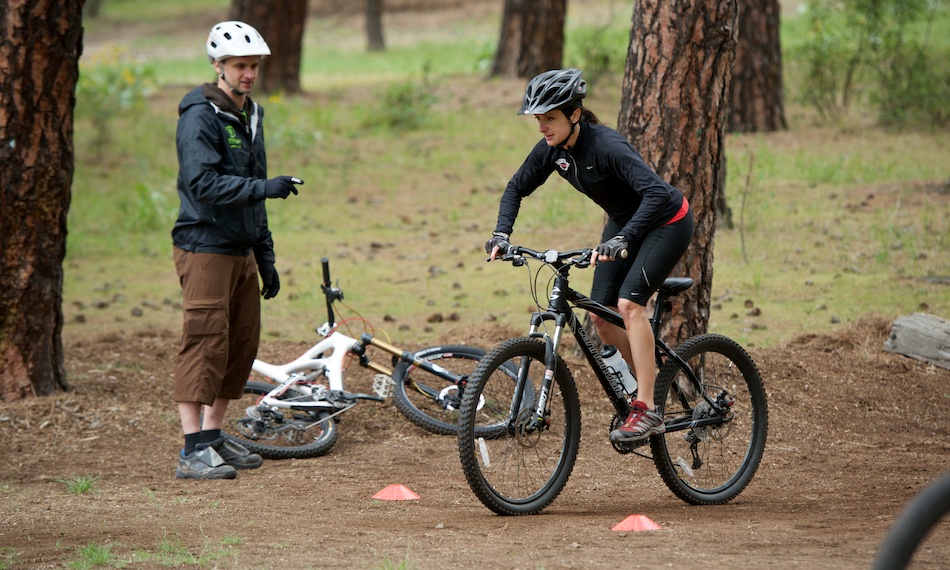 Fundamental Skills
You can go a long way with basic skills. New and experienced riders can all benefit from a focus on fundamental bike handling. We start with proper balance and add a host of vital skills including braking, climbing, descending, tight turns, and negotiating obstacles.
($30 members / $65 non-members)
May 9 - Camp Sekani
May 16 - Camp Sekani – Women Only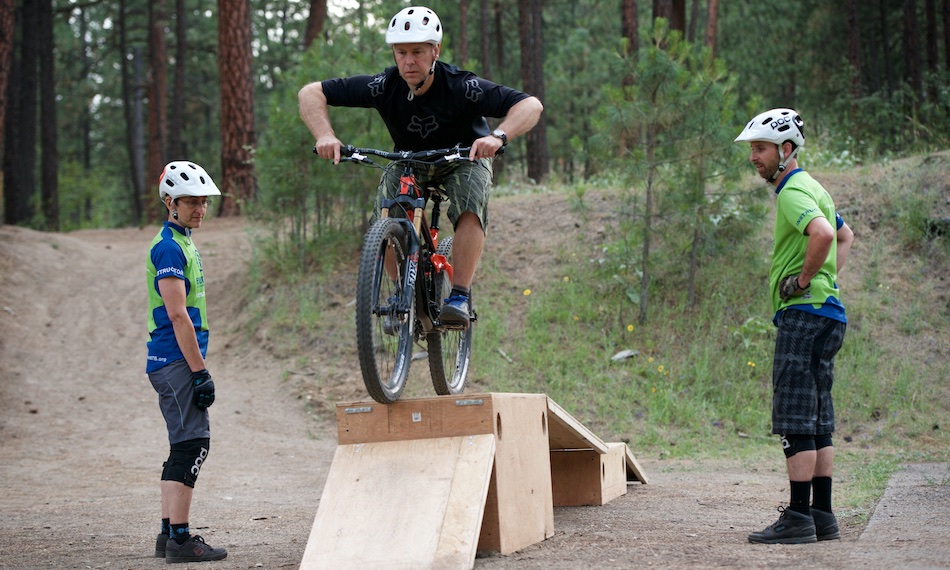 Intermediate Skills
Ready to take it up a notch? Learn how to manage rough trails and obstacles through line choice, wheel lifts, roll-downs, and varied cornering techniques. Class requires completion of Fundamental Skills class or instructor approval.
($30 members / $65 non-members)
June 6 - Camp Sekani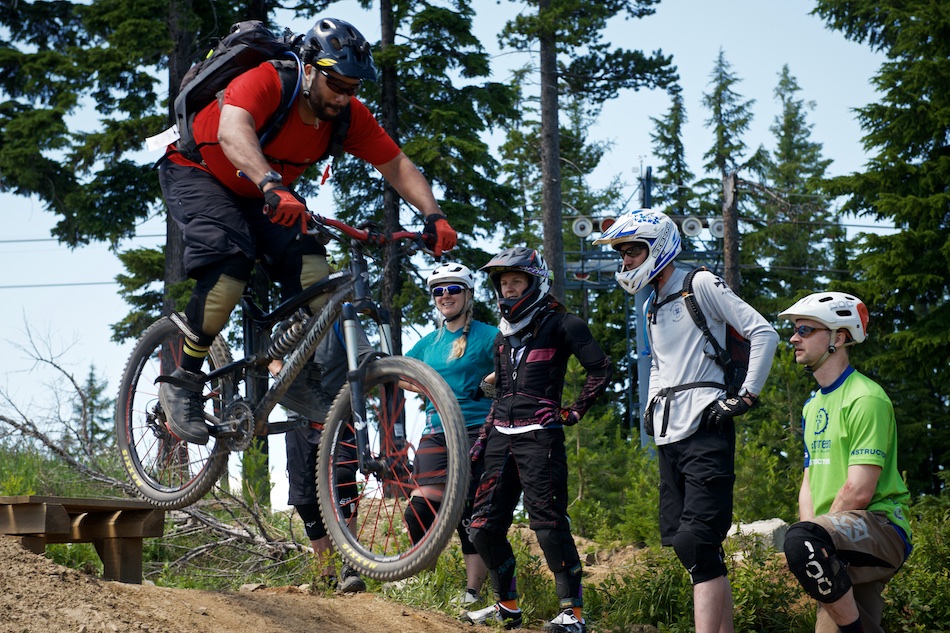 Freeride Skills
Attack the trails and get some air as you take the plunge into freeriding. Dial in your trail skills with a variety of wheel lifts, advanced cornering, jumping techniques, and drops. Requires completion Intermediate Skills class or instructor approval.
($65 members / $100 non-members)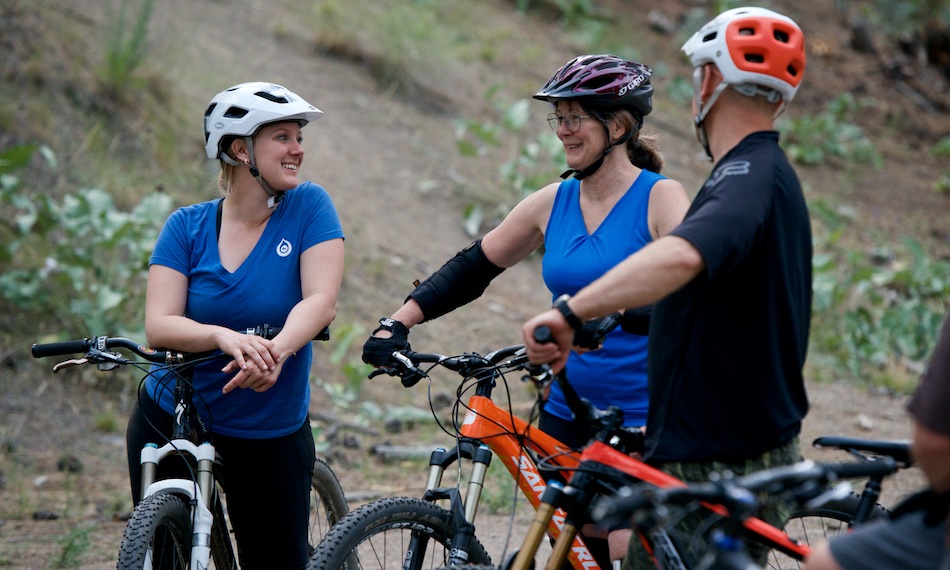 Need to Know
Participants are required to bring a mechanically sound mountain bike and helmet in order to attend.
Liability waivers are required for all classes. Participants ages 14-18 much have a parent present the day of class to sign the waiver.
Please email us at classes[@]evergreeneast.org if you have any questions.