Getting lost sucks. There's the confusion, the time wasted, and loss of credibility with your friends on the trail. Safeguard your next outing by downloading a copy of the map below. Who knows, maybe you'll gain some navigation cred by sharing directions with another trail user. For even more detail, click on the trail names below to read the specifics.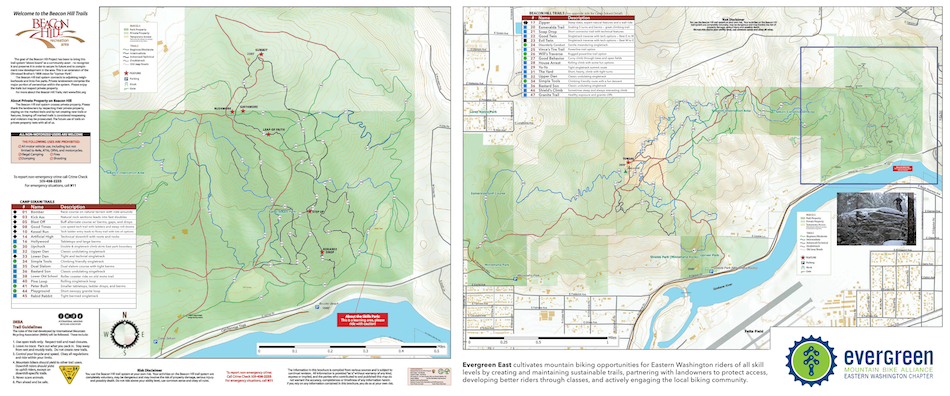 Description
Nestled just a few miles outside the heart of downtown Spokane, Camp Sekani & Beacon Hill offer over 30 mountain biking trails winding through 1,000 acres of public and private land. Evergreen East is fortunate enough to steward these wonderful trails that provide riding opportunities for cross country, all-mountain, and downhill riders of all abilities. Mountain bikers aren't the only ones who appreciate Sekani & Beacon, hikers and disc golfers are also frequent guests. Observe trail courtesy and yield to others while out biking.
These locations are truly gems of urban biking — providing a quick escape into singletrack accessed nature. Evergreen East works year round to develop, maintain, and protect these trails. You can help keep the trails welcoming by staying on designated trails, reporting damaged or worn sections, or by pitching in at an upcoming trail day.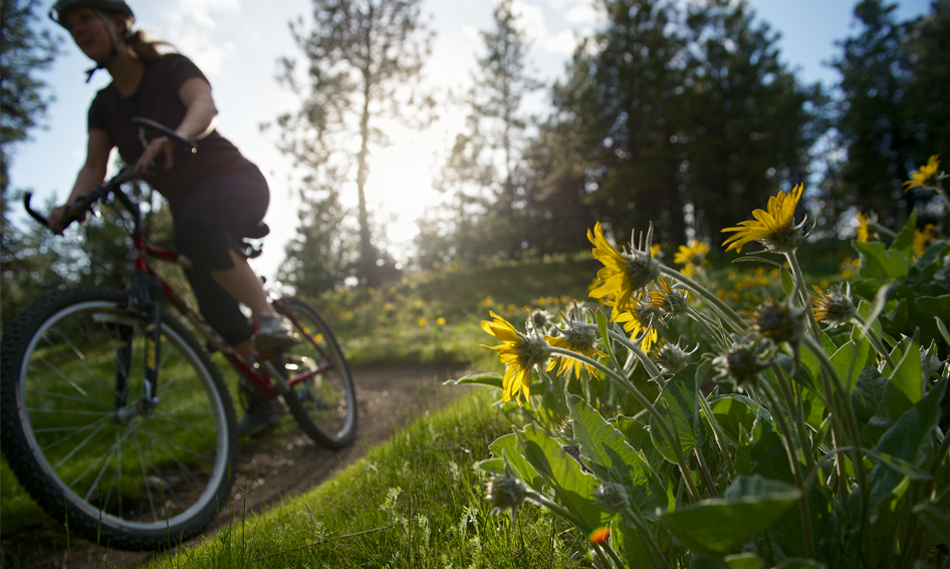 What to Expect
Neither Sekani or Beacon are shuttle accessible so be prepared to earn your descents. But don't worry, with the highest point sitting at 2,604' above sea level, the elevation gain is pretty moderate. In addition to the designated biking trails, some areas are crisscrossed with access and wildlife trails. To help you keep on track we recommend downloading the trail maps for the area, and keeping an eye out for trail markers along the way.
True to its high desert geography, the trails in the area have a sandy quality not found at other biking areas in the state. Be aware of your traction, especially in the summer, so you can guarantee the best possible Spokane mountain biking experience. Temperatures in the summer may also be high, so plan on a good tan and bring extra water. During milder winter months the trails often remain open and ready to ride — if an abundance of mud is present, please ride elsewhere. None of the trail heads, with the exception of John C. Shields Park, have restrooms — make sure to plan accordingly.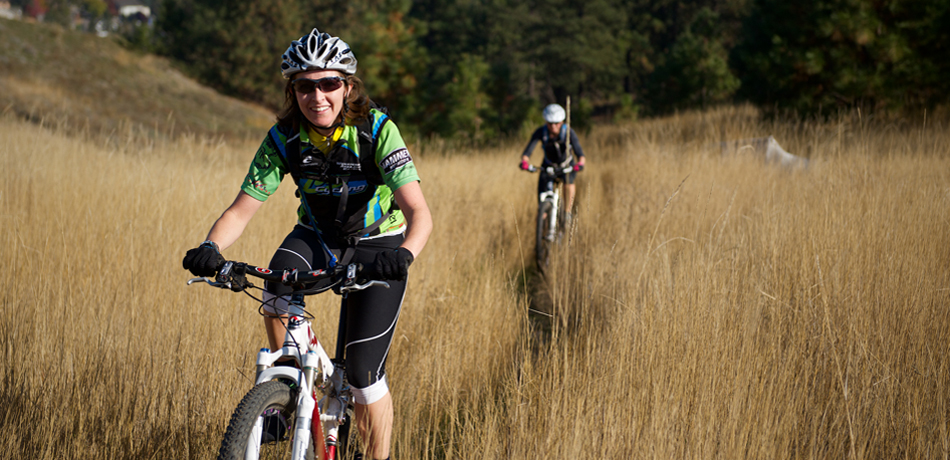 Off the Beaten Path
Besides the typical trails you'd expect to find, Sekani is home to a skills park and dirt jump area. The skills park is constructed of ladders, drops, and features of varying difficulty designed to help riders acclimate to irregular terrain and progress in their abilities. The dirt jump area allows riders seeking a weightless ride to catch substantial air.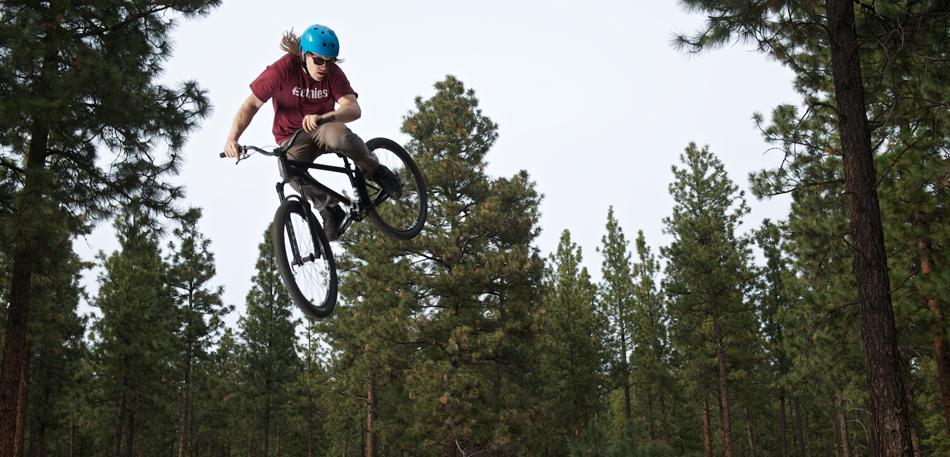 Current Projects
2016 has been a gang buster year for trail work with the revival of the Zipper and Good Times technical black diamond and double black diamond trails. There are also new climbing routes from Shields Park and an additional connecting the double track from the gate to the eastern Camp Sekani area tentatively called Caravan Holiday. Lastly but not leastly, we have rented a Mini Ex and leveled out areas in the Skills Park which is under development.